Folding and Removable Van Steps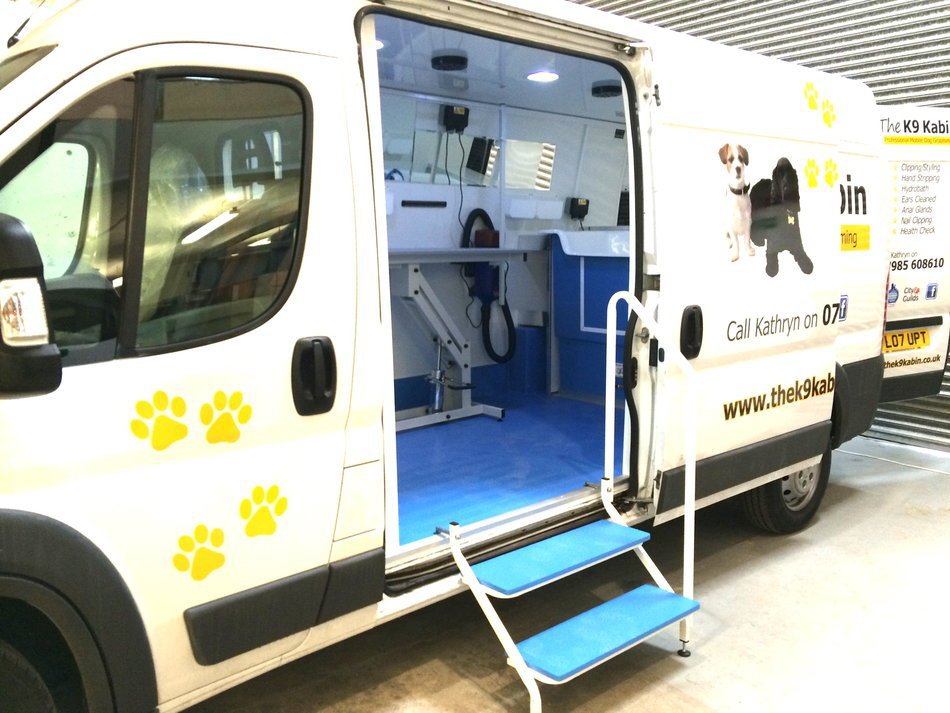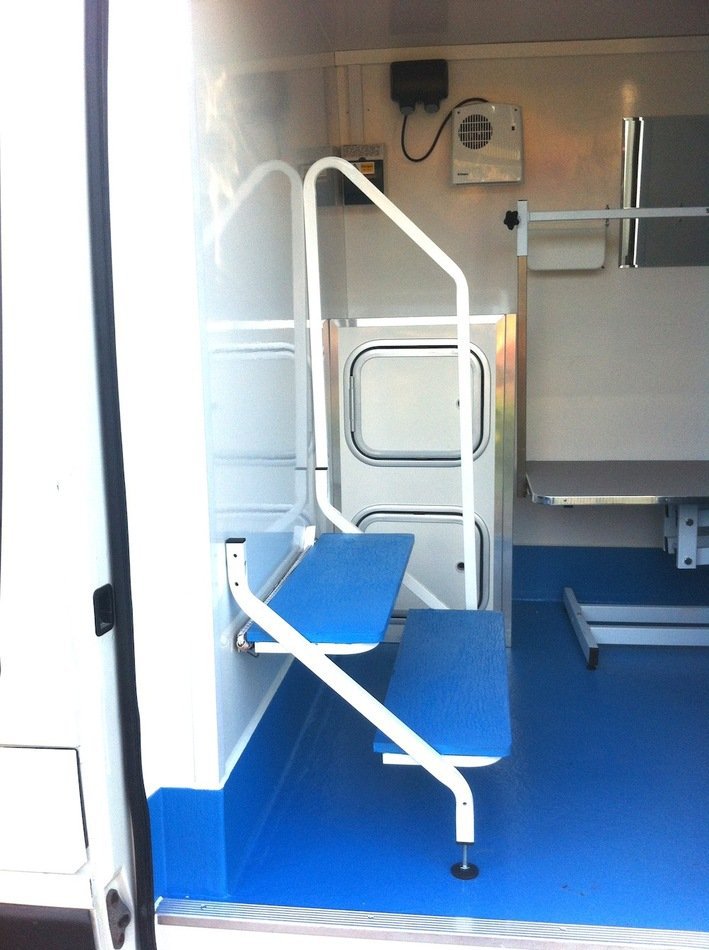 Our fantastic colour coded, non-slip steps make getting in and out of your van easy and safe. The steps simply fit onto the van and are easily lifted off and stored in their purpose built area for transit. Each of the step's feet are fully adjustable to compensate for uneven ground and a hand rail is also include for extra safety.
As the only legally Type Approved grooming converter in the UK, our conversions extras are built to strict quality controlled standards and have passed stringent testing to become Type Approved. Wet Pets are also ISO 9001 Quality Approved.
Folding & Removable Van Steps
If you like what you see with one of our products, call us today on 01258 837 779, or email us at hello@wetpetsconversions.co.uk. Alternatively simply fill in the form below and press submit and we will get back to you shortly regarding your enquiry.
Contact Wet Pet's Conversions