Choose your Floor & Bath Colour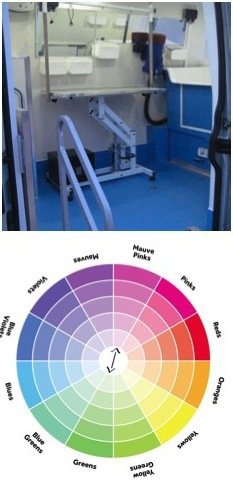 Our floors & bath colour are normally produced in bright blue, but you can choose from an unlimited amount of colours!
Whether its to match your logo & corporate colours or even just your favourite colour, our special waterproof coating can be mixed to any colour you like.
-And if you are a little concerned that a future buyer may not like the Neon green or crazy hot pink that you've chosen, Fear not! We can easily paint a new colour over the top.

Just provide us with the RAL number and we'll get cracking!
Choose your Floor & Bath Colour!
If you like what you see with one of our products, call us today on 01258 837 779, or email us at hello@wetpetsconversions.co.uk. Alternatively simply fill in the form below and press submit and we will get back to you shortly regarding your enquiry.
Contact Wet Pet's Conversions