Bespoke Van Surround Sound System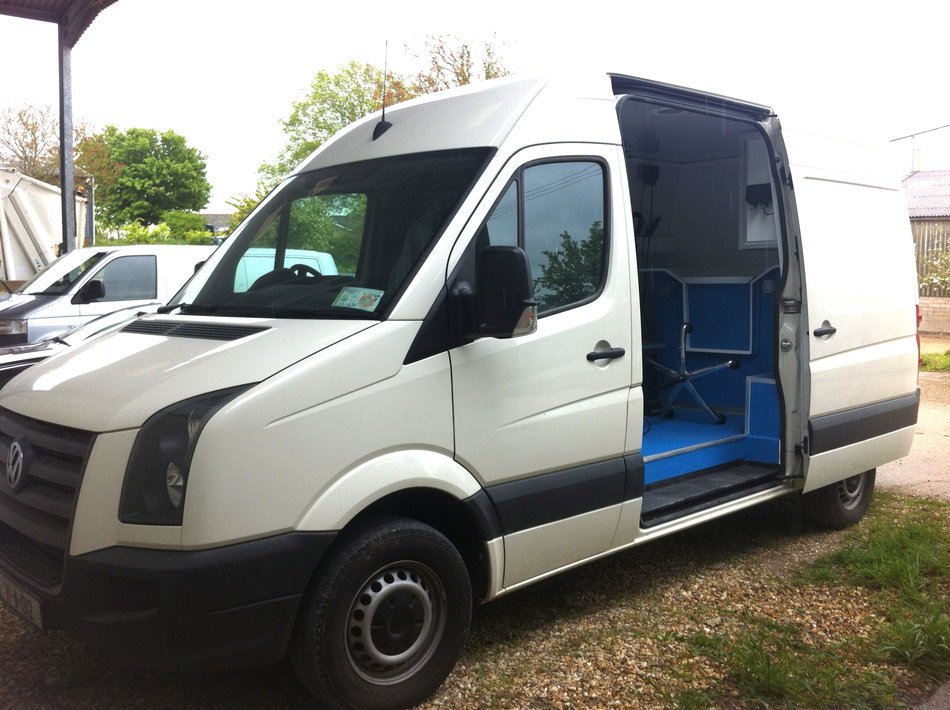 Listen to your favourite tunes whilst you work with our fantastic bespoke surround sound system. Comprising of 4 corner placed 5inch white waterproof speakers, CD Head unit and IPOD plug in, you'll set your customers tail wagging! If you have a specific requirement for your van feel free to contact us today so we can discuss it in more detail.
As the only legally Type Approved grooming converter in the UK, our conversions are built to strict quality controlled standards and have passed stringent testing to become Type Approved. Wet Pets are also ISO 9001 Quality Approved.
Bespoke Van Surround Sound System
If you like what you see with one of our products, call us today on 01258 837 779, or email us at hello@wetpetsconversions.co.uk. Alternatively simply fill in the form below and press submit and we will get back to you shortly regarding your enquiry.
Contact Wet Pet's Conversions