Optional Extras

Lets Get Customizing!
Here at Wet Pets, we can supply a virtually unlimited selection of extras.
Please see just a few examples below - and remember! if your looking for something thats not on the list (like a Chihuahua wearing a Sombrero!) then just ask us, we'll be happy to help...
hello@wetpetsconversions.co.uk
Imagine getting out of bed on a cold Winters morning to find your van is already toasty and warm inside without having to be plugged in over night! - plus you get the added luxury of instant unlimited hot water in the bath! Both options are already included as standard in our Revolutionary Standalone Vans but now for the first time they are available to add to any new or existing Wet Pets conversion (space depending on existing conversions). Both options are completely power independent and can be left on during your normal plug in groom without using any of the electric power! Hot Stuff!

Have your salon every colour of the rainbow with our amazing remote controlled mood lighting. Simply run your finger around the special colour wheel to choose a colour that suits your mood! You can also dim the brightness enabling you to choose from a gentle glow to a full on colour fest! - you can even set colour changing sequences so they gently fade through each colour!

We can even up-light the windows in our trailers too!

Whether you want to watch a bit of Crufts to inspire you as you work, or catch up on your favourite TV shows, these special flat screen TV's have a protective screen, built in DVD player and 4 waterpro

of ceiling mounted surround sound speakers to create a full on mobile Cinema experience!

From Classical music to a bit of AC/DC these fab CD headunits come complete with 4 ceiling mounted waterproof speakers and allow you to plug in your iPhone & iPod. They are fully colour changing to match your interior colour and have a built in DJ to mix your tunes for you. They pick up all Radio stations too and are fully removeable for over night storage if required. We house them in a waterproof cover which is white as standard but they can be sprayed like the purple and turqoise ones on the left, to match your corporate colours!

These fantastic top of the range touch screen systems allow you complete iPhone & Android compatability and can display Apps, Games, Videos, Pictures and all of your music. They have a built in microphone, allowing you to make hands free calls and text messages whilst you work without the need to hold your phone. They have fully customisable back lights and wallpaper displays and full radio signal too. they come complete with a protective cover that can be sprayed any colour you like.

Wall Mounted Dryer arms.

These brilliant new arms let your dryer be fully wall mounted for maximum space saving and maximum usability, and are neatly secured against the wall during transit.

If you like to be able to groom with full access around the table, instead of it being fixed against the wall then check this out! We have created a new system which allows the table to be completely moveable and yet very secure during transit. Extra Strong Caster wheels are added to the table, as well as shoot bolts to h

old the table in each position. Coated floor holes are also added with metal locator plates. This allows the table to be easily moved into the centre of the loadspace so you can have access all areas! During transit the table is then stored against the wall with extra long shoot bolts and a ratchet strap with metal anchor points.

Our clever designers are able to incorporate a huge range of cages and fixed work stations into your vehicle's layout.

Whether you are going to offer a dog walking service and need somewhere safe and secure to transport them or you would like a fixed work top with heated cages underneath to minimise drying time and keep your customers safe we are able to accommodate every need.

The cages are very useful if your customer has more than one dog and you need a safe area to keep one in while you groom the other, and we can make slide in partitions which you can add for more than one dog!

The cages are exceptionally easy to keep clean with a raised floor to keep dirt or water out. They can be sprayed externally to match your interior colour and can be incorporated into a locker so its a dual purpose unit.

Electric Step

Our fantastic new electric step is activated by a switch and is permanently stored underneath the vehicle. As soon as the engine is started the step will automatically retracts.

Hydraulic Step

These extra wide Hydraulic steps are permanently stored underneath the vehicle and you touch them with your toe and they slide out. They have a whopping 300kg weight limit and 3 year warranty!

Our door guards are simply something a groomer cannot live without! Each door is beautifully made from our revolutionary white panels that are exceptionally strong and lightweight and finished in steel edging. Fixed onto fold back hinges these guards allow you to relax that your customer is in an escape free environment, with the door clicking back into retainers if you need to keep them open.

Our Kitty Door Guards provide full height coverage. The doors 1/2 lower height consist of our steel edged panels with the top 1/2 formed from our bullet proof Lexan Glass with air holes - providing light, safety and ventilation.

Our expert team of in-house sign writers are able to offer these fabulous feature walls inside our vans, trailers & parlours in absolutly any theme you can imagine!

If you are looking at selling leads, collars, pet food , brushes and other pet products then where better to display them than in one of our built in display units.

Each area is protected by a Lexan Glass door to prevent water or hair ingress and can be built to your exact requirements.

Each unit has its own independant lighting and they can have interior coloured lights or remote controlled uplit coloured glass doors.

With a brilliantly clear 7 inch monitor installed next to the steering wheel, these waterproof cameras provide the perfect solution if you want to be extra cautious when reversing your van.The camera instantly switches on when the reverse gear is selected and provides clear vision, with 18 Infra Red lights to show approx 10-15m in the dark.

Our Wet Pets Generator Pack provides you with a secondary energy source - perfect if you know you are unable to access a plug in source, have lots of customers that live in flats or are looking to operate at shows or markets. It can be added to any conversion and will provide you with full power independence that is a cheaper alternative to our Standalone Converison.

Our fantastic stain proof, waterproof lockers are hand made to your exact requirements, with a floor locker already included in the Deluxe conversion.
Made from the same white panels as the lining and edged in a steel chrome finish, they match the conversion appearance perfectly and provide you with the ultimate storage option.
These bespoke made units can be situated anywhere you like with several door configurations and sizes available.

Our floors & bath colour are normally produced in bright blue, but you can choose from an unlimited amount of colours!

Whether its to match your logo & corporate colours or even just your favourite colour, our special waterproof coating can be mixed to any colour you like.

And if you are a little concerned that a future buyer may not like the Neon green or crazy hot pink that you've chosen, Fear not! We can easily paint a new colour over the top.

Just provide us with the RAL number and we'll get cracking!

Not only does your vehicle provide a mobile work station for you, it is also a huge moving bilboard!

We would always recommend that you have your vehicle sign written as it provides a fantastic way to advertise your business and get seen.

Our expert team of in-house sign writers are always available to discuss and price up any designs that you have in mind. From a simple layout to a fully wrapped dalmation spotted vehicle with ears and a tail (who knows!). Each and every project is carried out to the highest standards, using only the finest materials available.

If you would like to bring in another sign writers of your choice then that is no problem at all, they are welcome to use our factories and facilities at no extra cost.

A great way to save money is to have your own equipment installed in your conversion. Each individual component price can be removed from the conversion total, allowing you to mix and match what we supply.

Our team of skilled engineers can accomodate many different manufacturers equipment and fit them to their specific requirement.

Whether it's just wall mounting your blaster, fitting your table or making your bath fit for mobile use - we can supply water boilers, full height bulkheads w/o windows, shower heads, flexible hosing for hydraulic baths, water pumps - the list is endless.

We can tailor our conversion packages to your budget and requirements with each build receiving the same high level of quality & care.

As well as providing any grooming equipment that you may need, we are also able to supply and fit any ancillary items that you may need.

From TV's, Fridges, Microwaves, Portaloos and Safety Deposit boxes through to anchor points with bungees to secure free standing dryers to, the list is endless.

Each supplied item will be covered by it's own manufacturer's warranty and expertly fitted by our team.

Our conversions are exceptionally light and airy inside but if you would like windows or sky lights then these are easily fitted.

Windows can be fixed or opening, clear or tinted and you can choose where they are located.

Skylights

Our Skylights are fully opening with in-built fly screens, protective glass & sun screens.

These tables are perfect to raise smaller dogs or puppies up in the bath to save your back. They can be half the width of the bath or full width if required.

These fantastic units run from a single AA battery and have your grooming van smelling as fresh as a daisy! No need to activate yourself, these automatic units can be fully adjusted for frequency and come complete with 6 refill units with scents including Baby Powder, Belgravia and Fresh Berry!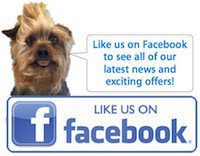 Check out
The Design Process
to learn exactly how we build your dream Grooming Parlour.

Optional Extras Contact
If you like what you see with our grooming van conversions, call us today on 01258 837779, or email us at hello@wetpetsconversions.co.uk. Contact Wet Pets Conversions today or alternatively simply fill in the form below and press submit and we will get back to you shortly regarding your enquiry.
Contact Wet Pet's Conversions