Veterinary Conversions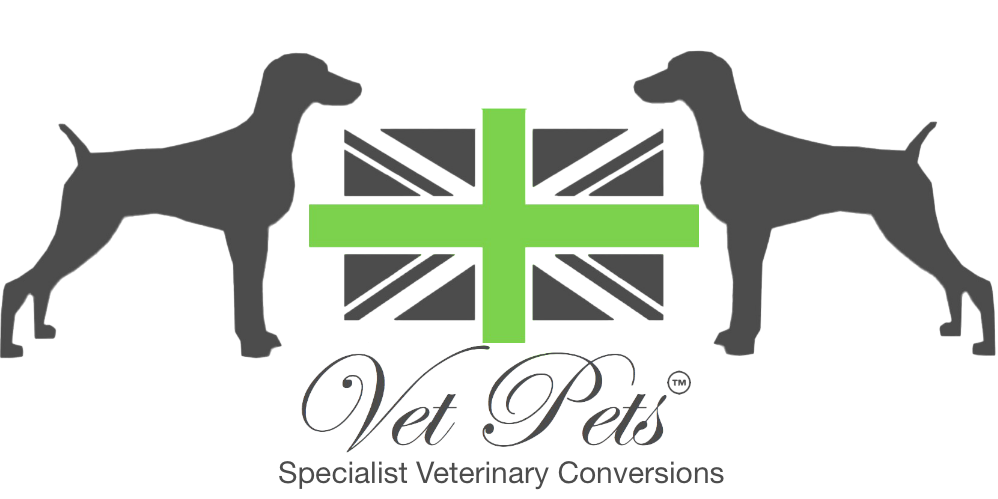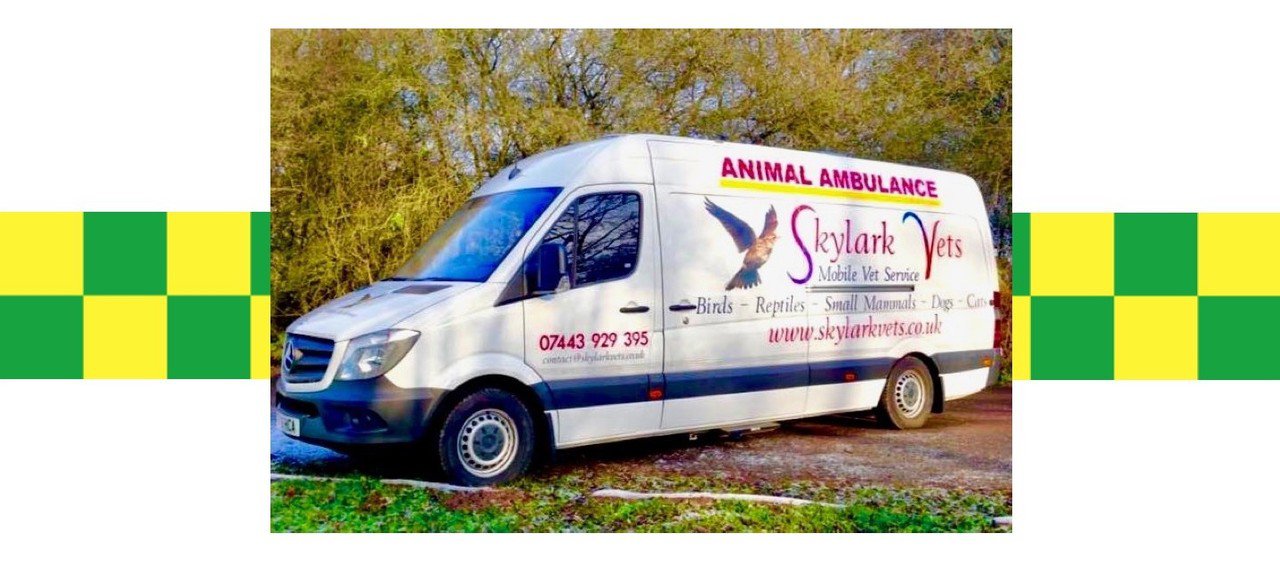 Specialist Veterinary Conversions
Our industry leading Veterinary conversions are produced to unrivalled quality standards, providing you with a professional portable work place built to Defra & Veterinary Medicines Directorate Approved standards. Due to the unique composite make up of our Revolutionary insulated panel system, maximum hygiene & comfort levels are achieved - with the panel approved for a wide range of Pharmaceutical applications. The conversions are fully insulated, waterproof and can be wiped down or jet washed out with a wide range of antibacterial cleaners including Virkon.
Each conversion is fully customisable to your needs - from a simple lining with lighting and electrics all the way to a fully fitted comprehensive surgery, we are able to provide unlimited extras and designs to perfectly suit your vision.
Wet Pets VETPOD:
The original and still the best. Our revolutionary insulated, waterproof VETPODs provide the ultimate work space without compromise. Each pod is built to Defra & Veterinary Medicines Directorate Approved standards and includes a 10 year build warranty with an expected lifespan of 60+ years. Prices start from just £3,850+vat or from only £20+vat per week on finance!
VETPODs normally never require planning permission, are completely portable and self contained, fully insulated and waterproof with unlimited customisation options. You can jet wash the whole room out with all manufacturers disinfectants and the wipe clean texture free walls maintain the highest levels of hygiene - a floor drain is included so water easily drains out of the pod.
Maximum comfort levels are achieved inside for you and your customer through unrivalled levels of 80mm insulation - keeping you warm in the Winter and cool in the Summer. A wide range of heating and air conditiong options are also available for added comfort. The superb levels of insulation also provide a very high level of sound proofing - allowing the pods to easily be sited in built up areas.
From Reception areas to product retail sections, Hydrotherapy pods and caged holding rooms to a fully fitted out surgery, you can now own your own premises without the need for long term leases and commercial rental contracts - plus you can easily relocate it when ever you need to.
Pods can be created upto 10m long x10m wide and any size inbetween however we recommend a maximum width of 4.3m for easy transportation and portability. Separate pods can be joined together to create larger spaces with the same ease of portability.
Just a few benefits of a Wet Pets VETPOD:
Handmade onsite from our own Revolutionary composite panel.
Zero maintenance required & completely rot free.
Provide unrivalled levels of insulation, sound proofing and are completely waterproof.
10 Year Build Warranty.
An expected life span of over 60 years!
No concrete foundations required.
Never normally require any Planning permission due to their size and portability.
Fully Double Glazed opening double doors for a wonderful open plan design. Single door option available at no extra cost.
Unique white gloss "Wet Room" interior with a texture free wipe clean finish that can be completely hosed or jet washed out.
Zero joins due to one piece panel walls for maximum strength, portability,weather proofing and longevity.
Completely self contained and simply plug into the mains electric via the 25m cable for a standard 16amp electric circuit (or upgrade to 32amp if more power is required), and plug your hose pipe onto the outside hose lock provided for the water supply. If a hose pipe is not available we can install interior fresh water tanks and external waste water tanks.
Fully portable and can be moved an unlimited amount of times.
Wet Pets are fully FCA regulated and Finance can be arranged on all sizes and conversions.
Each VETPOD is fully customisable to your location in terms of size and the water in/out and electric ports tailored to fit your premises.
Unlimited external finishes available, from standard white GRP to Treated wood cladding or our brand new Wood Effect fibre glass cladding that looks just like wood but will never age or require maintenance.
Can be supplied as building only or fully kitted out with unlimited extras - we can even for your own equipment for you!
Assistance can be provided with delivery, we work with local delivery companies who we can put you in touch with for a quotation or you are welcome to organise your own transport.
Own your own premises for as little as £3,850+vat or just £20+vat per week!


Choose from unlimited external and internal finishes to perfectly suit your premises...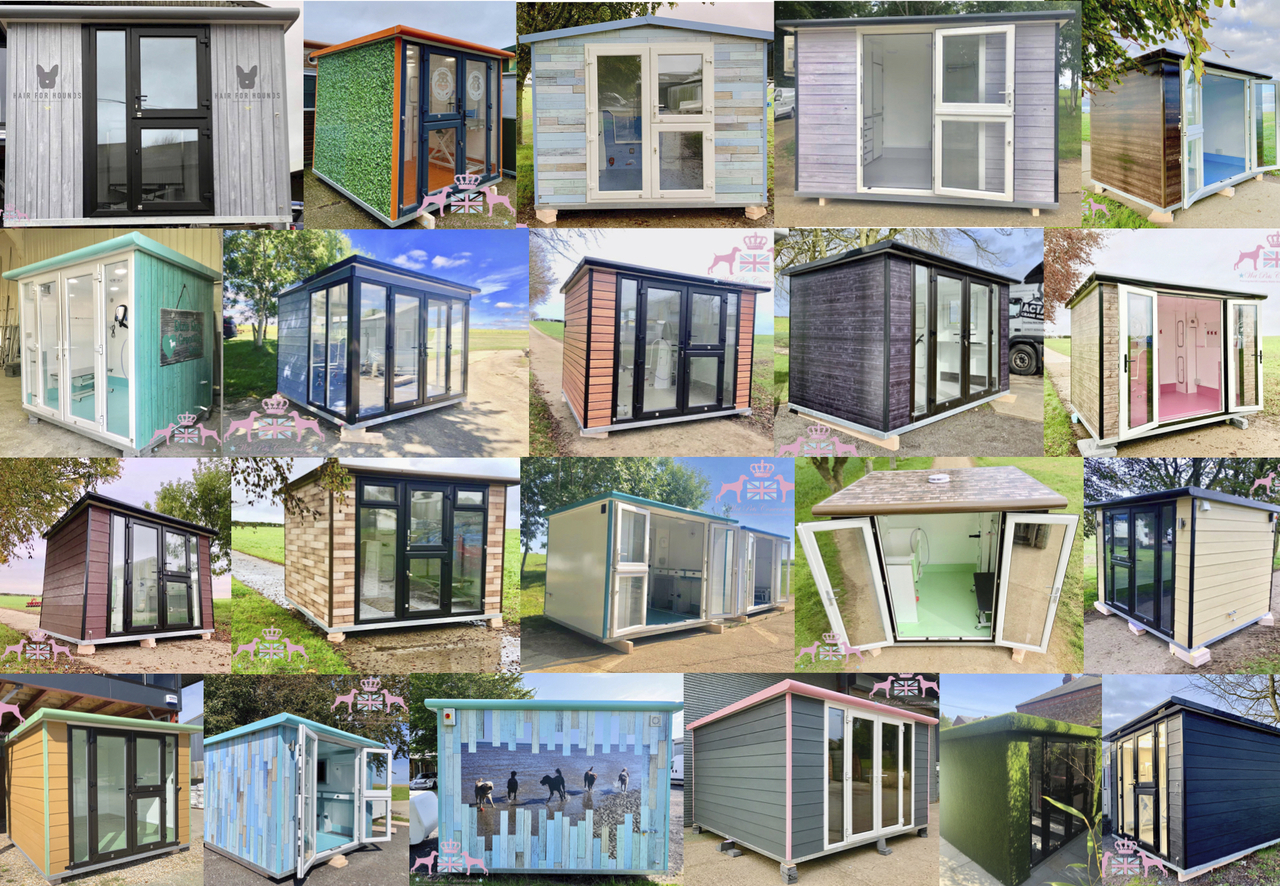 Wet Pets VETVAN:
The perfect mobile solution, our Vet Vans provide a comprehensive professional premises with unbeatable benefits for you and your customers built to Defra & Veterinary Medicines Directorate Approved standards.
We are able to install unlimited extras with custom built storage areas, sinks, Medical fridges, equipment installs and custom colours plus full vehicle livery and graphics with logo design.
Built on a new or used vehicle, we can even source the van for you with or without finance to perfectly suit your budget.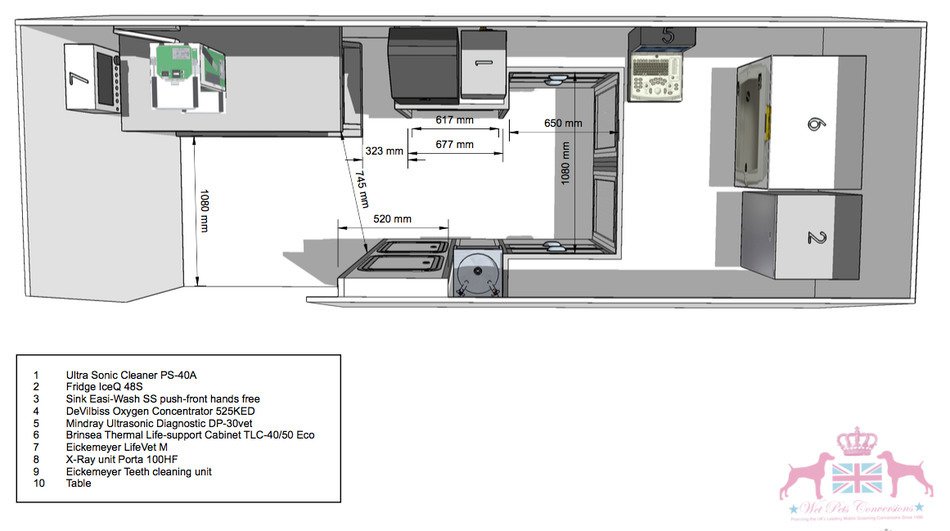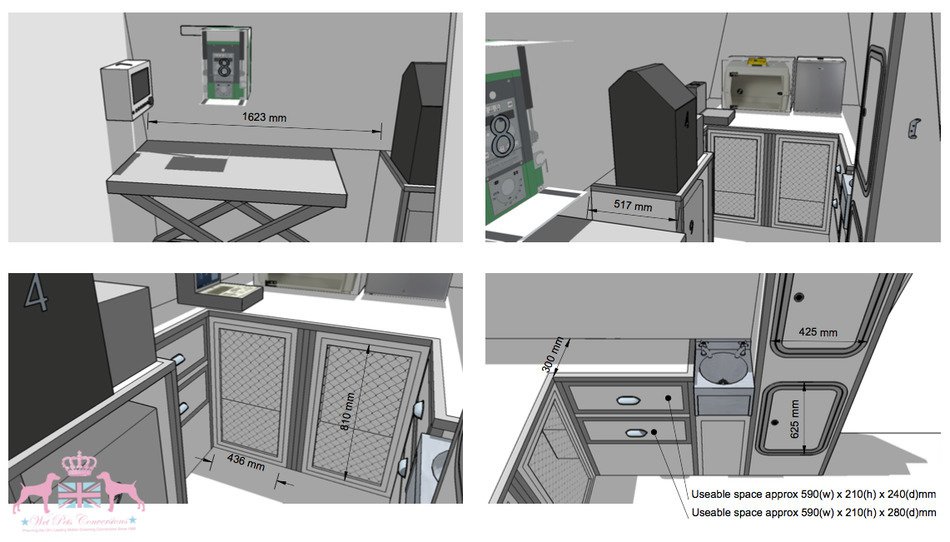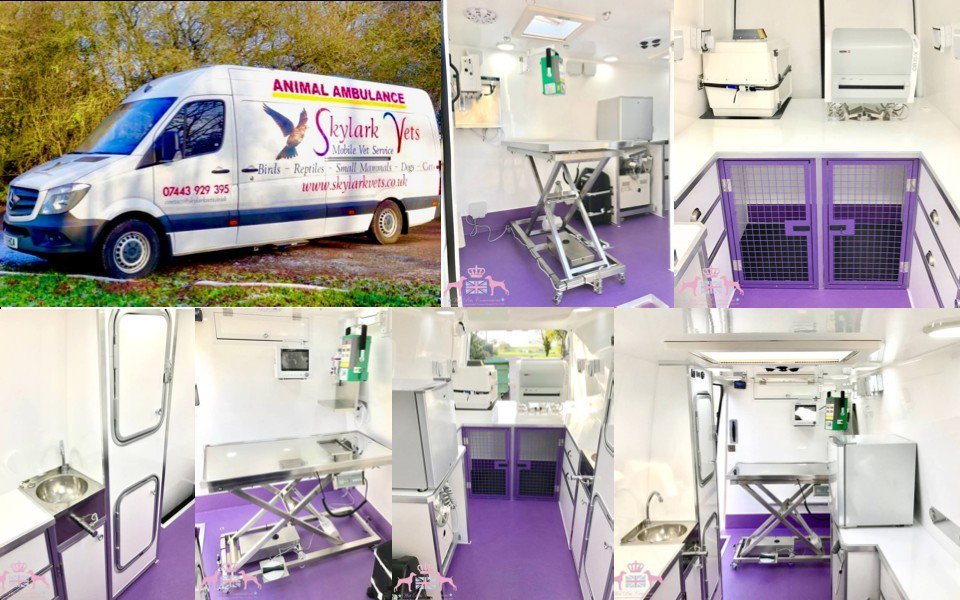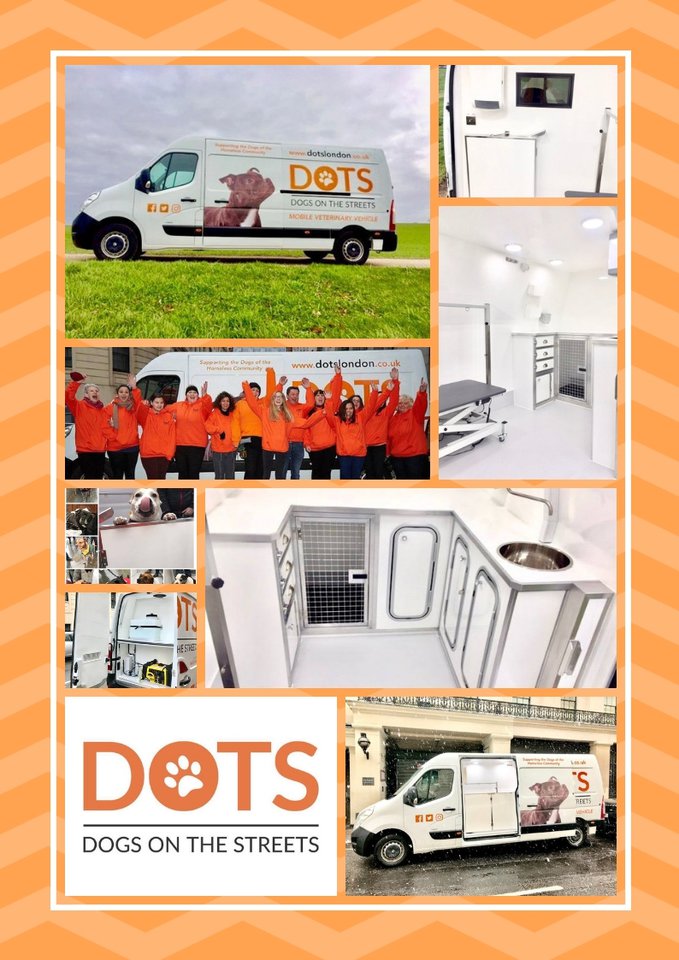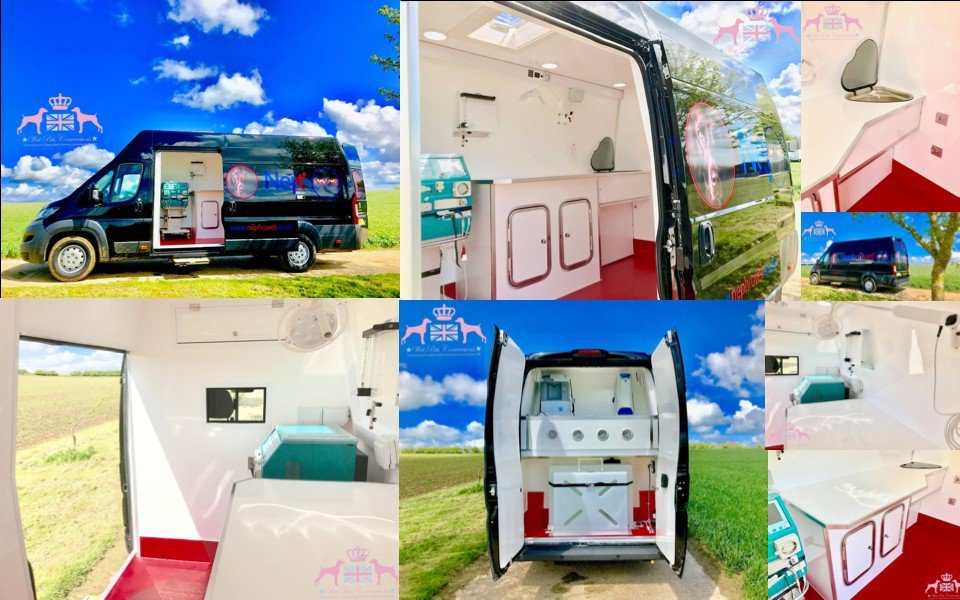 Contact Wet Pet's Conversions