Trailer Packages
Are you looking to acquire a bespoke Pet Grooming Vehicle? We supply Pet Grooming Vans across the whole of the UK.
27yrs experience
ISO 9001 Quality Approved
South West Factories
National Client Base
As the UK's leading pet grooming conversion specialists, our aim is to provide you with the most economical and quality built mobile dog grooming trailers available on the market. We are so proud of our grooming vans that we give our conversions an amazing 10-year warranty. That is why you can be sure that when it comes to mobile grooming vans in the UK, Wet Pets Conversions really are the best.
We believe our Pet Grooming Trailers remain un-paralleled in the industry. Not just because of our extensive experience and unbeatable build quality, but because we provide an exceptional level of professional grooming equipment.
The Wet Pet's Grooming trailers are a fantastic way to keep your grooming business on the move without the need to invest in a van. Just hook up your vehicle and take your business with you! We can build trailers to any funky shape, colour and size and fully fit all the equipment inside.
From a basic insulated lining, through to a complete luxury Mobile Dog Grooming trailer, we can do as much or as little as you like. We can even make improvements to your existing dog grooming trailer if you like. When it comes to trailers we have complete flexibility over what we can do depending on what it is you want.
Knowing that our clients range from a student "just starting out" in the industry all the way to a successful mobile grooming franchise with a fleet of vans, we aim to cater for all budgets and requirements, we can make small modifications through to total fleet overhauls.

A Great Selection of Trailer Packages
We have a great range of grooming trailer packages available, from our starter package at just £1,995+vat including all the essentials to get you started! To our deluxe conversion at £6,500+vat, this trailer is the future of mobile pet grooming with a high demand from customers.
Don't already have a trailer? - No problem! We can source a trailer for you at fantastic dealer fleet discount, complete with a finance package if needed.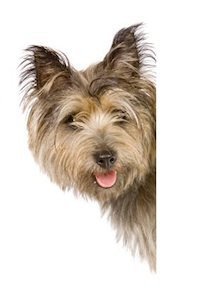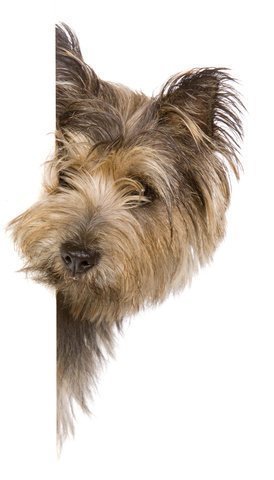 Our Starter Package includes:
Standby Plug 240 volt.
25m Standby lead
Full Certified Electrics: 6 sockets & RCD unit with electric certificate.
3 x Ultra Bright LED lights
1 x Stainless Steel Drain & Plug
6 x Deep faced Shelves
3m Window
Modular door with window, fly screen & dog guard.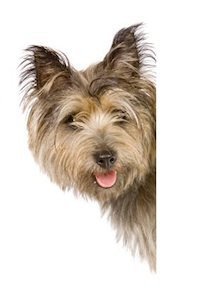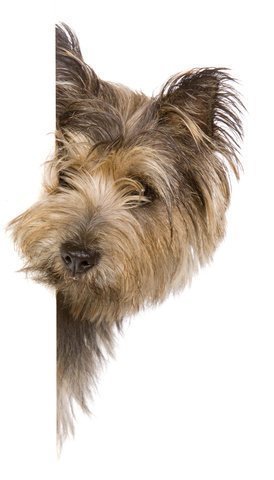 Our Deluxe Package Includes:
Revolutionary 25mm 100% waterproof fully insulated vehicle lining – keeping you warm in the winter and cool in the summer with anti- frosting & anti-condensation ability.
A hygienic gel coated water proof sealed floor in either smooth or non-slip
New! Colour matched bath and floor
Rear shelving and storage bulkhead – allowing you to open the rear doors and still maintain a secure interior
2x Fletnor air vents for optimum air flow
New! Wall mounted Magnetic scissor/ blade rack
A Redcape POGO Hydraulic grooming table
An adjustable Redcape table "H" frame
A wall mounted Double K Challengair Airmax Dryer
A Redcape HydroBath
An 280 litre fresh water tank
An extra large expandable wall mounted luggage net
Premium water pump for maximum water pressure
Wall mounted heating unit
Water and Stain Proof Front locker storage unit
2x removable storage units with fronts either side of the bath
Above cab storage with fitted door and headliner
3x ultra bright L.E.D lights
6x deep faced shelves
Row of 3 chrome hooks for leads and clothing
1x Stainless Steel drain & Plug for full interior wash down
Row of full length mirrors
13 amp power supply with full RCB protection
Electrical Safety Sign off certificate
New! Wet Pets Clock
External water proof hook up plug
Extra long 25m external hook up power cable with generator adaptor
6x internal 240 volt water proof sockets with covers
Built on any make or model of van/chassis
Including an incredible 10 year lining warranty
We are so proud of our Pet Trailers that we give them an amazing 10-year warranty. That is why you can be sure that when it comes Pet Trailers, Wet Pets Conversions really are a name that you can trust.
Customise Your Trailer
Our Pet Grooming Trailers are not limited to our 2 packages, you can mix and match equipment/ layout ideas as you like. We can build our Pet Grooming Trailers to many specifications to help ensure that you have the complete bespoke package and every individual requirement is met.
Each conversion cost does not include the cost of the base trailer which we supply in various sizes.
Specialist Dog Trailers
Customers such as the M.O.D and Police through to top dog breeders and Gun dog enthusiasts have used our Dog Trailers. They have chosen our specialist conversions for a reason, because the safety and long lasting quality of our Dog Trailers is exceptional, and the comfort and safety of their animals is guaranteed.
We have been in the industry for over 30 years and in that time we have achieved fantastic discounts with our suppliers that we can pass onto you, the customer. This allows us to surpass our competitors on both price and quality and provide you with the best Dog Trailers on the market.
From transporting your show dogs, gun dogs or security dogs, the importance of travelling your dogs in a safe and secure environment is of paramount importance, that's why Wet Pets offer exceptional Dog Trailers.
Contact us for Pet Trailers today!
If you like what you see with our Pet Trailers, or have any questions and would like to know more, call us today on 01258 837779, or email us at hello@wetpetsconversions.co.uk. Contact Wet Pets Conversions today for Pet Trailers or alternatively simply fill in the form below and press submit and we will get back to you shortly regarding your enquiry.
Contact Wet Pet's Conversions