Pet Grooming Vehicles
As the UK's leading conversion specialists, we help to make dog grooming mobile! We can provide you with quality built pet grooming vehicles at amazing prices.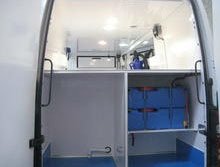 With decades of experience, unbeatable build quality and professional level of grooming equipment provided, we believe our pet grooming vehicles remain un-paralleled in the industry.
As an approved Redcape supplier, you know that the products we supply are of the highest build quality. We focus on saving you money in the important areas – such as the expensive grooming equipment, the vehicle lining and luxury build quality, combined with items that you really need, making our pet grooming vehicles the best available.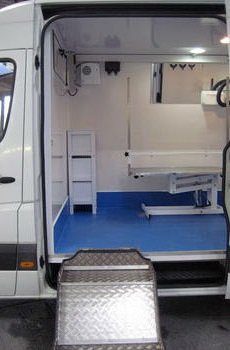 Our pet grooming vehicles are not limited to any certain vehicle. This means we can build on any make or model of van, offering a Basic Package through to a complete Deluxe Package, whether the van is second hand or new, big or small.
Pet Grooming Vehicles Package
Unbeatable lasting quality
Award winning linings
Optimum practicality and durability
Exceptional finish and build quality
Quick turnaround times
Only premium equipment and materials utilised
10 year warranty
The most competitive conversion prices on the market
Redcape approved supplier
Fantastic after care service
Nationwide repair and service network
Friendly and free advice
We have built for some of the largest names in the grooming industry and have chosen Redcape as our main product supplier, through the lasting quality and performance of their products. Contact Wet Pets Conversions for more information on our Specialist Vehicle Conversions.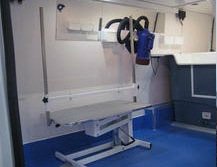 New! We are now offering the option for you to choose your floor and bath colour to match your company logo for only £99.99!
Pet Grooming Vehicles Contact
If you like what you see with our Pet Grooming Vehicle conversions, or have any questions and would like to know more, call us today on 01258 837779, or email us at hello@wetpetsconversions.co.uk. Contact Wet Pets Conversions today or alternatively simply fill in the form below and press submit and we will get back to you shortly regarding your enquiry.
Contact Wet Pet's Conversions