Pet Grooming Trailers
The Wet Pet's Pet Grooming Trailers are a fantastic way to keep your grooming business on the move without the need to invest in a van. Just hook up your vehicle and take your business wherever you go!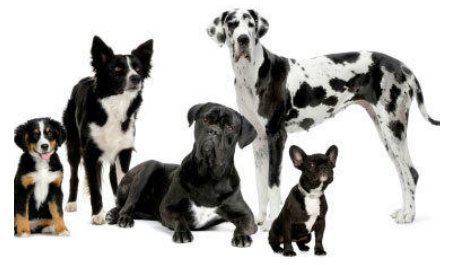 We can build our Pet Grooming Trailers to any funky shape, colour and size and fully fit all the equipment inside.
From a basic insulated lining, through to a complete luxury Pet Grooming Trailers, we can do as much or as little as you like. We can even upgrade your existing Pet Grooming Trailer if you like. When it comes to trailers we have complete flexibility over what we can do depending on what it is you want.
Wide Range of Pet Grooming Trailers
As the UK's leading pet grooming conversion specialists, our aim is to provide you with the most economical and quality built Pet Grooming Trailers available on the market. We are so proud of our grooming vans that we give our conversions an amazing 10-year warranty. That is why you can be sure that when it comes to UK Pet Grooming Trailers, Wet Pets Conversions really are the best.
We believe our Pet Grooming Trailers remain un-paralleled in the industry. Not just because of our years of experience and unbeatable build quality, but because we provide an exceptional level of professional grooming equipment.
Pet Grooming Trailers Package
• 100% waterproof fully insulated vehicle lining - keeping you warm in the Winter and Cool in the Summer
• A hygienic gel coated water proof sealed floor in either smooth or Non-slip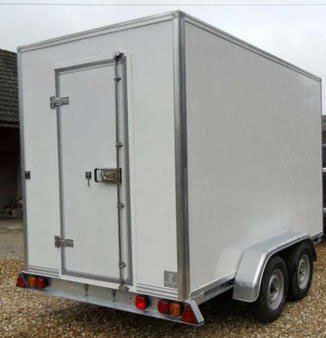 • Shelving and storage bulkhead - allowing you to open the rear doors and still maintain a secure interior
• A Redcape POGO Hydraulic grooming table
• An adjustable Redcape Table "H" Frame
• A Redcape Hydrobath
• An incredible 400 Litre Water tank
• Premium Water Pump for maximum water pressure
• Above cab storage with fitted door and headliner.
• 1 x drain for full interior wash down
• 13 amp power supply with Full RCB protection
• External Water proof Hook up plug
• Extra long external hook up power cable
• 6 x internal 240 volt Water proof sockets with covers.
• Including an incredible 10 year lining warranty
Our Pet Grooming Trailers are based around long lasting quality and ease of use, providing a totally safe and enjoyable working environment, that performs as well as it looks. We offer premium Pet Grooming Trailers at a practical price that will prove an invaluable asset to your company all with an amazing 10 year warranty.
Pet Grooming Trailers Contact
If you like what you see with our Pet Grooming Trailers, or have any questions and would like to know more, call us today on 01258 837779, or email us at hello@wetpetsconversions.co.uk. Contact Wet Pets Conversions today or alternatively simply fill in the form below and press submit and we will get back to you shortly regarding your enquiry.
Contact Wet Pet's Conversions