Basic Pet Grooming Vehicle Conversions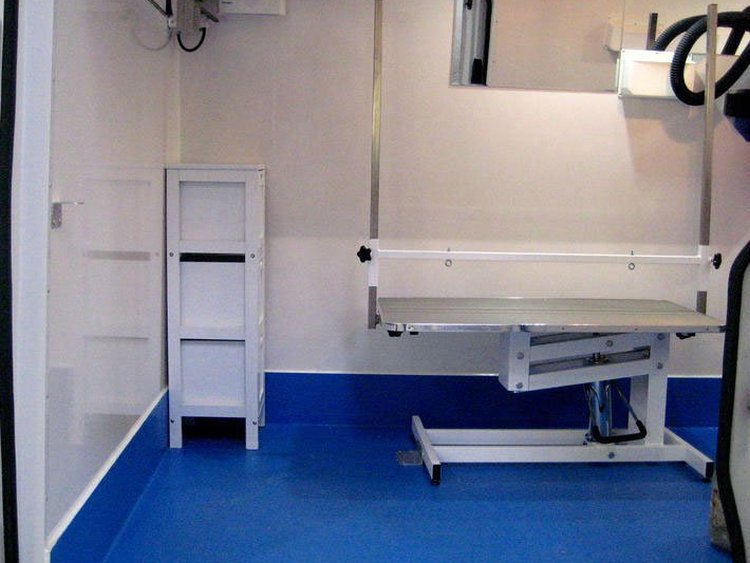 We can transform any make or model of vehicle, second hand or new, into a pet grooming vehicle.
Don't already have a vehicle? - No problem! We can source a van or chassis for you at fantastic dealer fleet discount prices, complete with a finance package if needed.
Basic Pet Grooming Vehicle Conversion Package
The Wet Pet's Basic starter £2,995 pet grooming vehicle conversion package includes:
Our Industry Leading, Revolutionary 50mm fully water proof Insulated lining - keeping you warm in the Winter and cool in the Summer.
Smooth or Non-Slip floor.
6 x 240 volt water proof plug sockets with covers.
Full RCB Protector.
3 x ultra bright L.E.D lights
1 x drain for full interior wash down
6 Deep faced shelves positioned at your choice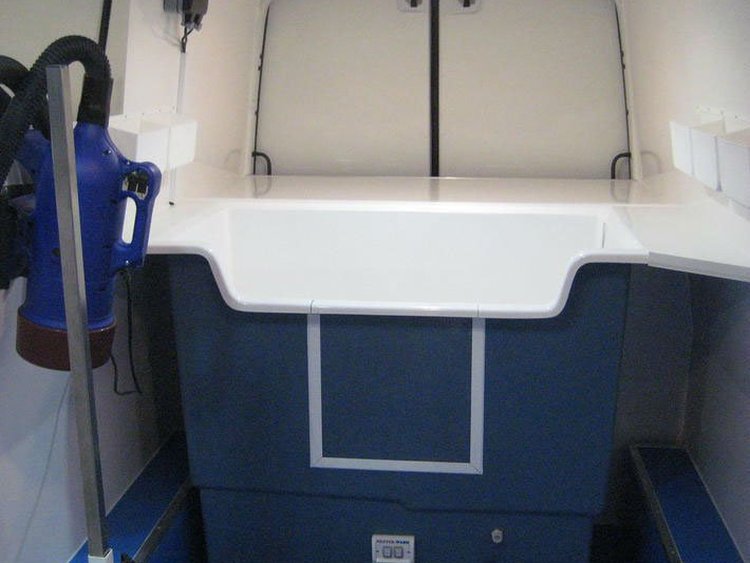 This package is great if you already have your grooming equipment, or are looking to buy it second hand. We can also fit your equipment for you including all electrical work for an additional fee. Explore our grooming van conversion offers today.
Basic Pet Grooming Vehicle Conversion Extras
Have your lining exactly the way you like it with a full list of added extras that we can provide for you at an extra cost. For example, we can provide the following:
Fold out steps
Door guard
Drying Cabinets
Reversing cameras
Surround sound music and ipod docking system
Clippers and accessories
Scissors, brushes and combs etc
Shampoo and finishing products
Safety Gate
Grooming Noose
And much much more!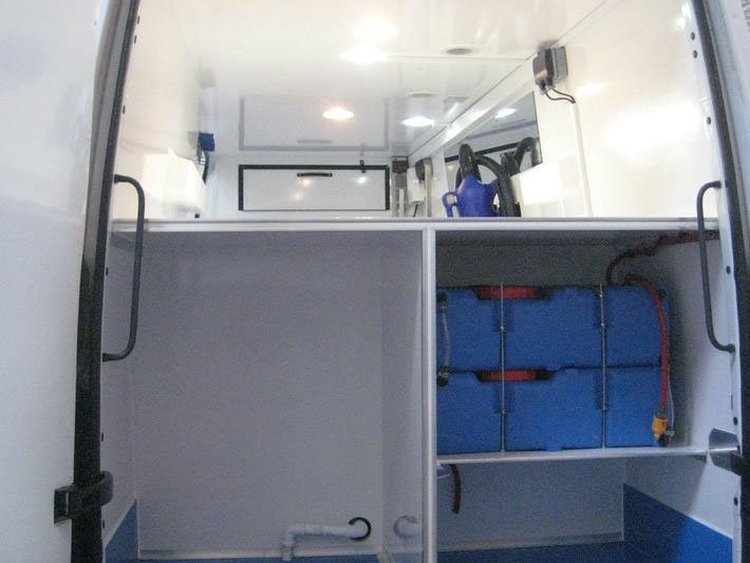 From Pet Grooming Vans and Pet Grooming Trailer conversions through to bespoke Pet Grooming Parlours, the quality of our products will out perform anything you have seen before, which is why we give our conversions an amazing 10-year warranty.
Pet Grooming Vans Contact
If you like what you see, with our basic pet grooming vehicle conversions, call us today on 01258 837779, or email us at hello@wetpetsconversions.co.uk. Contact Wet Pets Conversions today or alternatively simply fill in the form and press submit and we will get back to you shortly regarding your enquiry.
Contact Wet Pet's Conversions